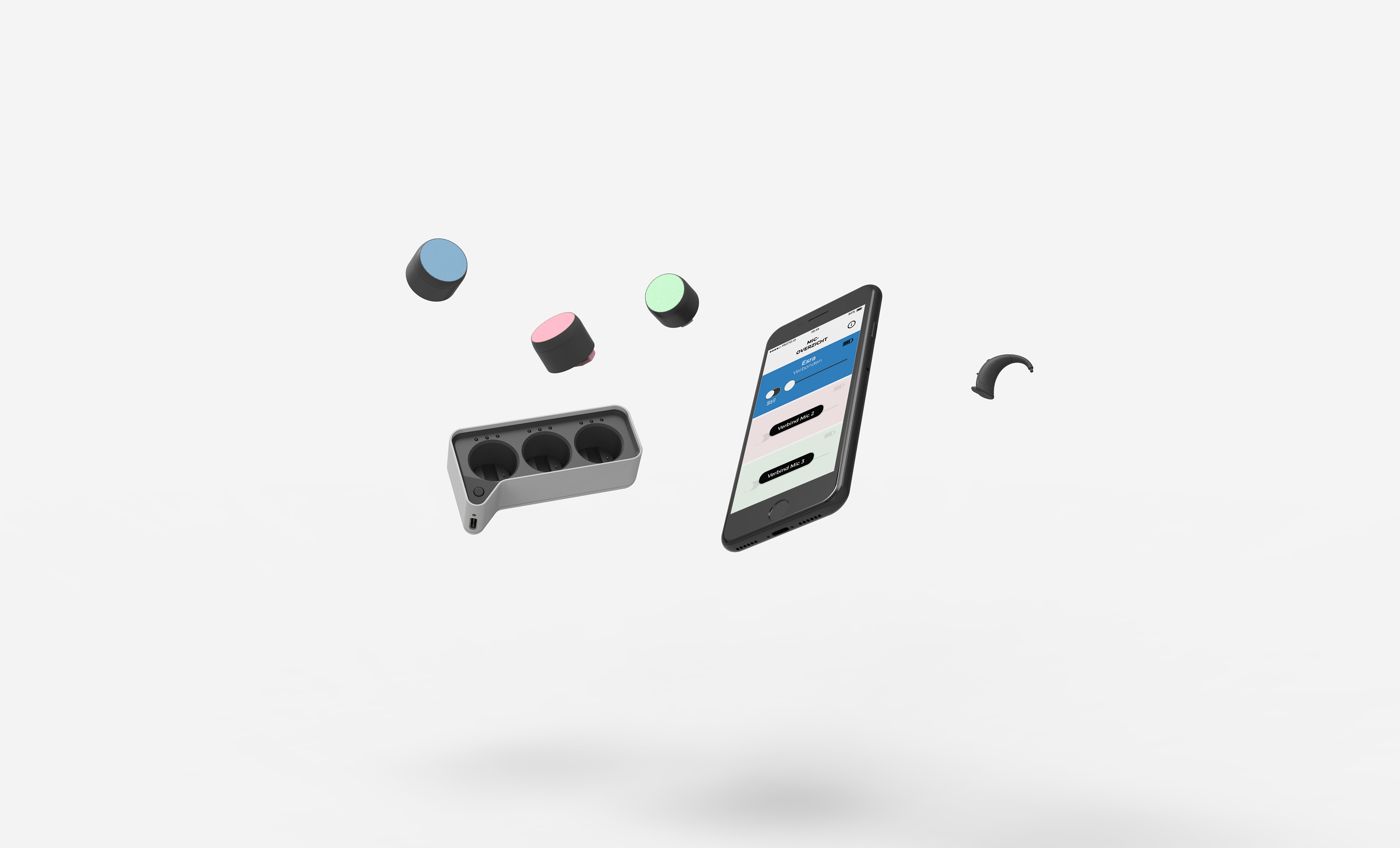 Networking/Shaping the assignment, Desk research,Defining the problem, User research, Sketching, 3D modelling, Rapid prototyping, Field research, UX/UI, App design, User testing, Rendering, Reporting, Presenting
Usher Syndrome is a hereditary disorder, where people's sight and hearing degenerates over time. As a result, people slowly turn deaf and blind, which can make being socially involved with other people challenging. The project was initiated to help people with Usher Syndrome to still be able to socially involved, regardless of their deficits or factors faced in noisy and dark contexts. The topic was initiated from a personal desire to design a meaningful product. Designing for the human senses would, in theory, automatically entail this desire.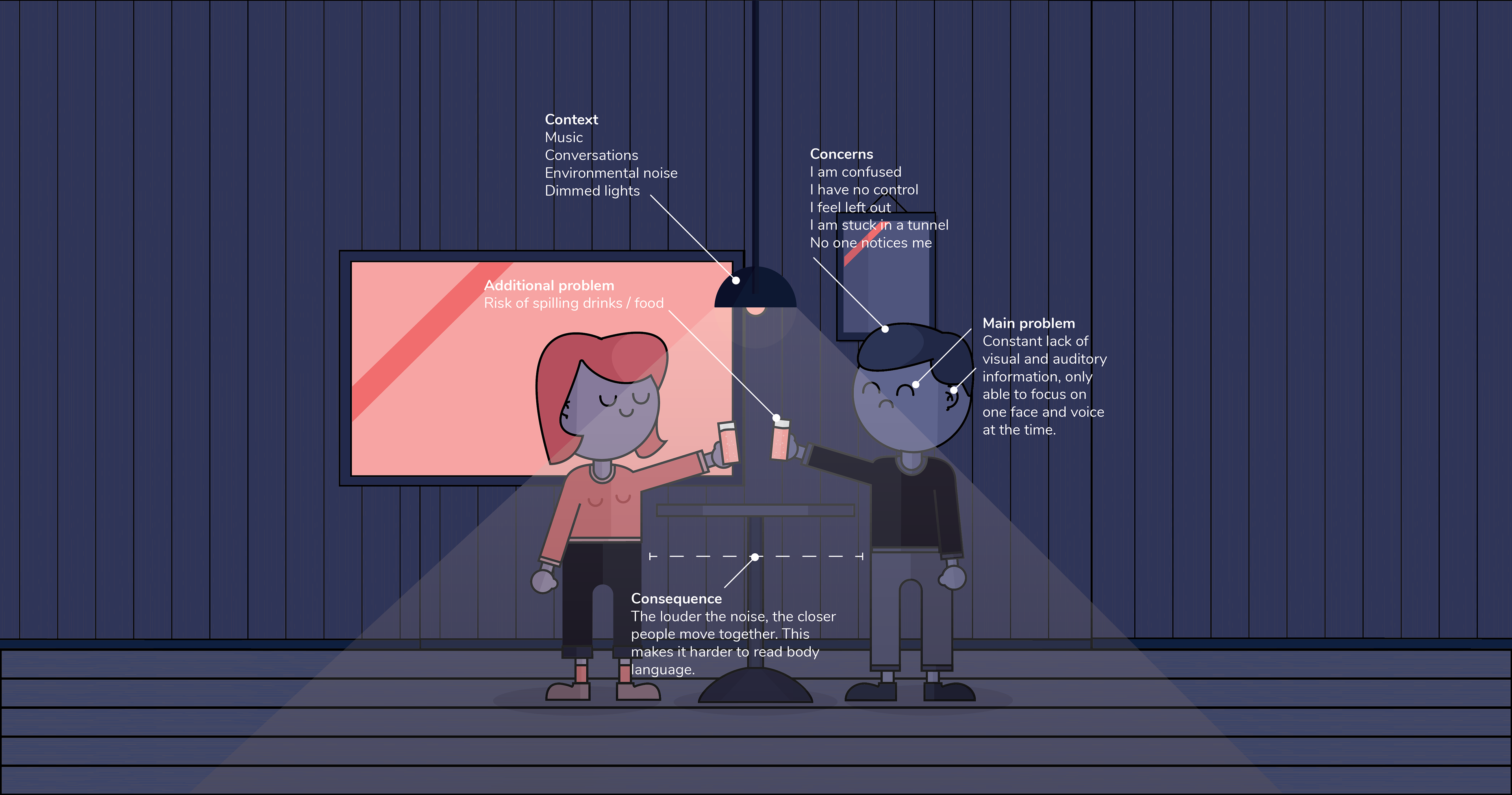 Overview of the problem at hand
The classic design cycle by Roozenburg and Eekels is used as a structure for the design process. The user (someone with Usher) is centralized as they know best how it is to live with Usher. Desk and field research are performed to inspire and spark design ideas. 
Evaluation sessions are used to validate these ideas and inspire iterations and new directions. Validation sessions of the final concept assesses its value and functionality. Ultimately this is translated in an advanced prototype, including PCB design.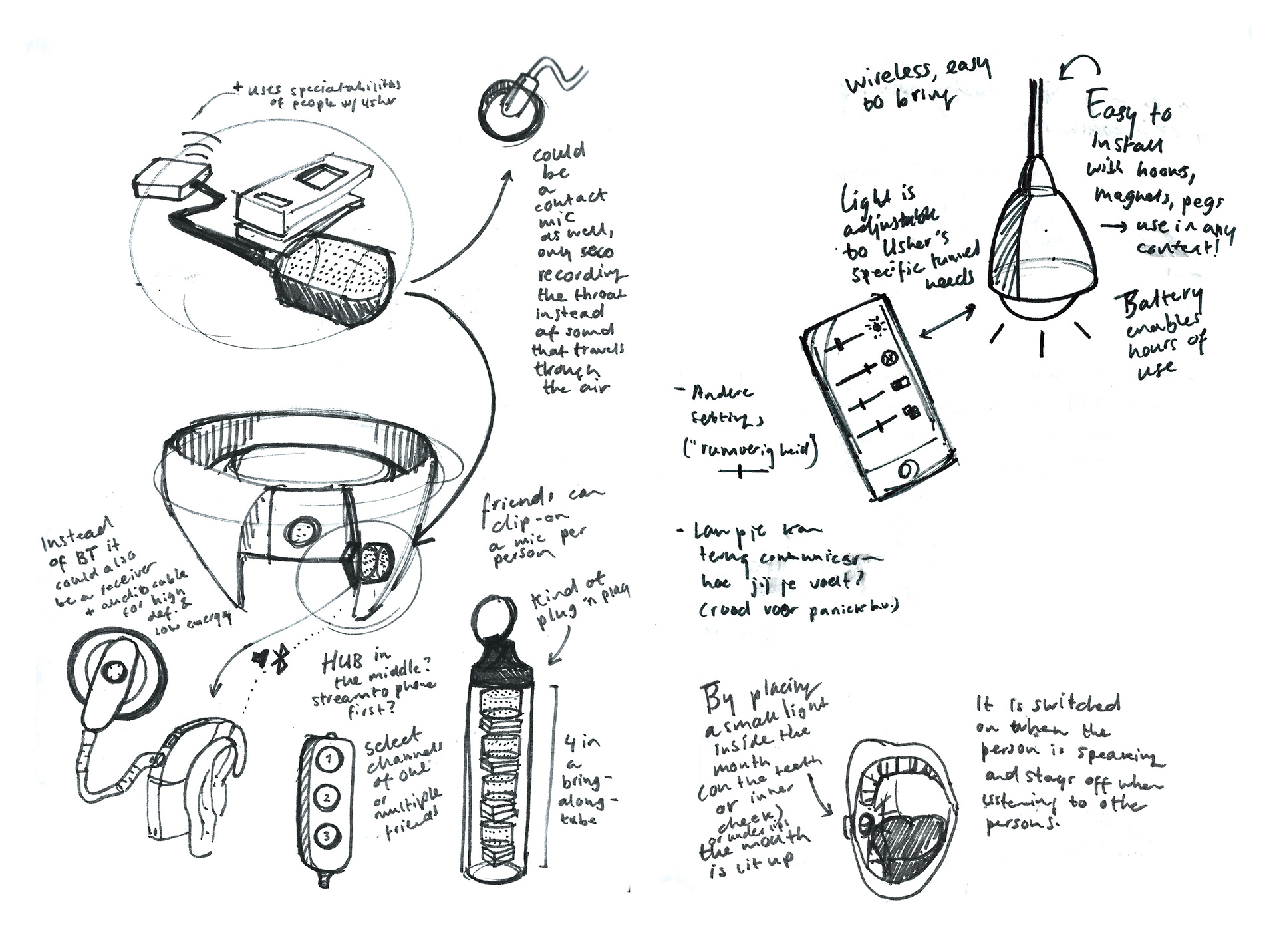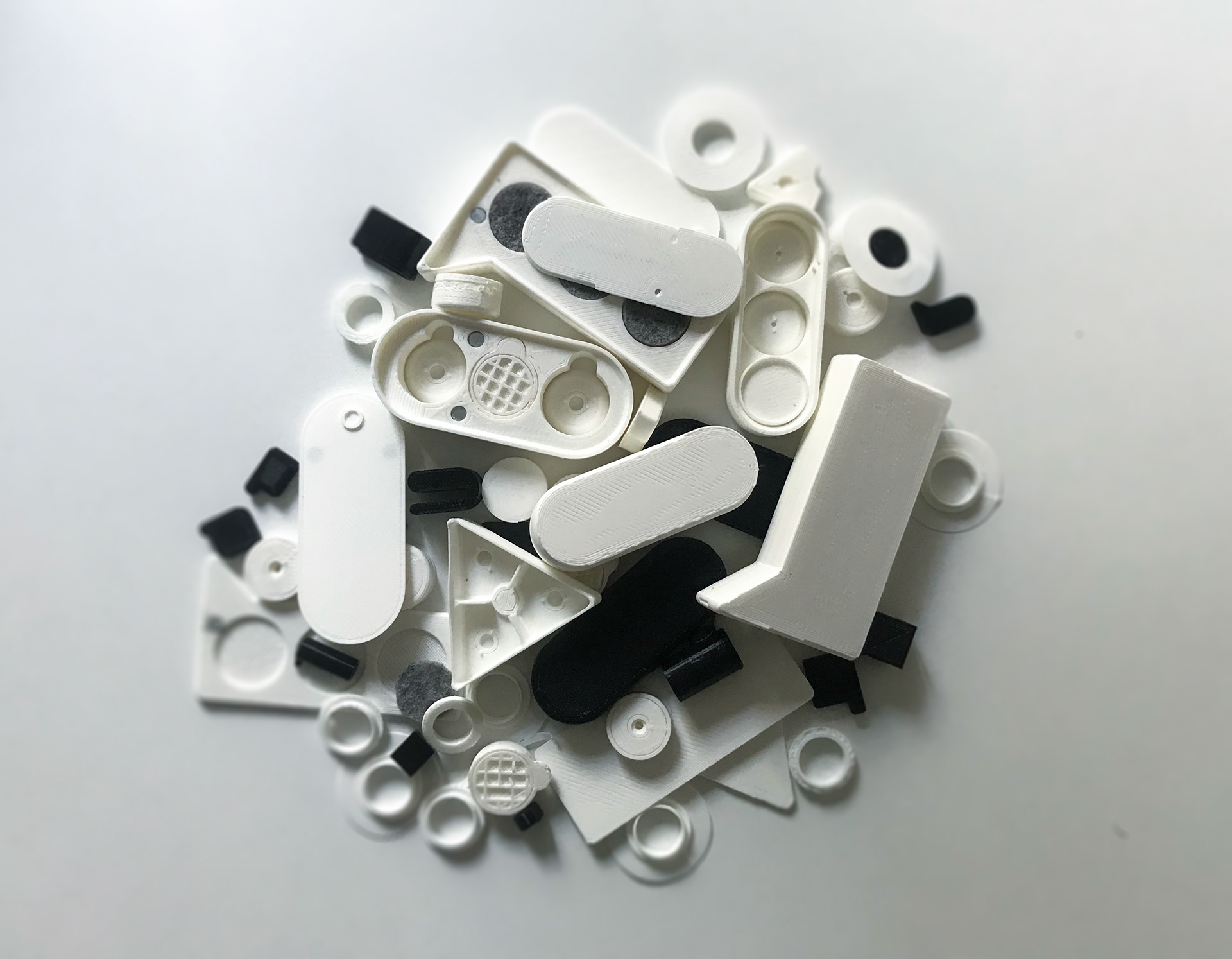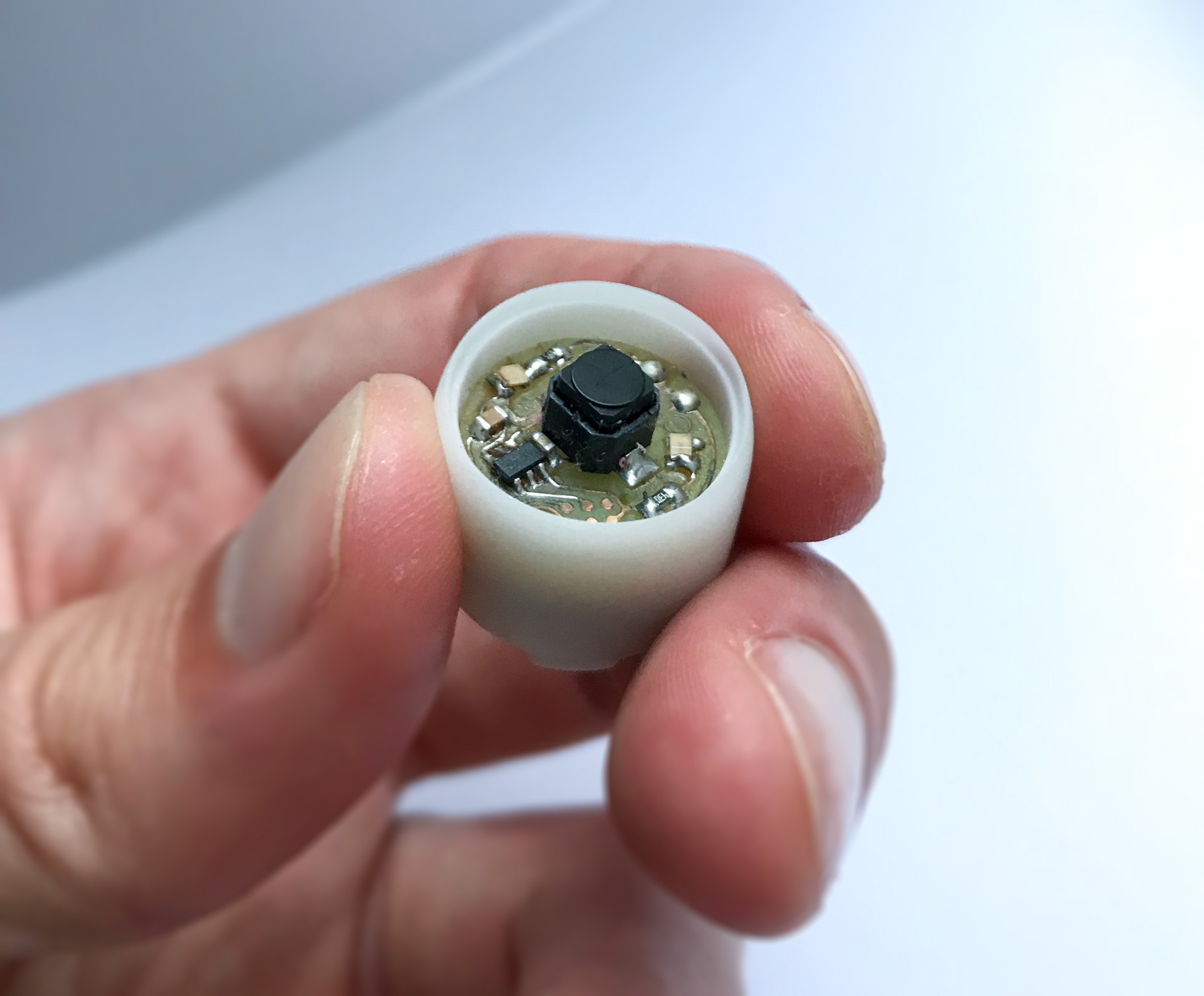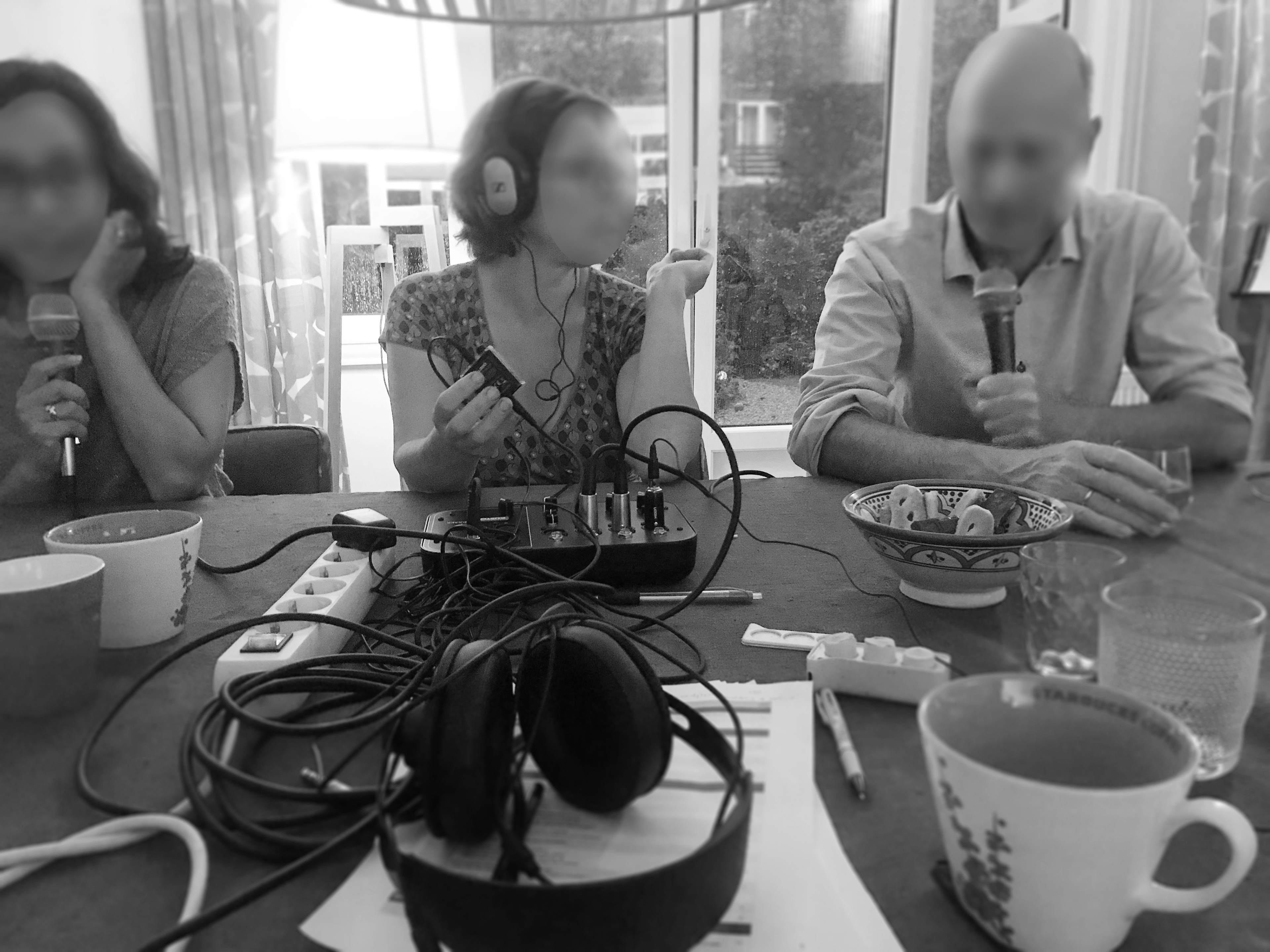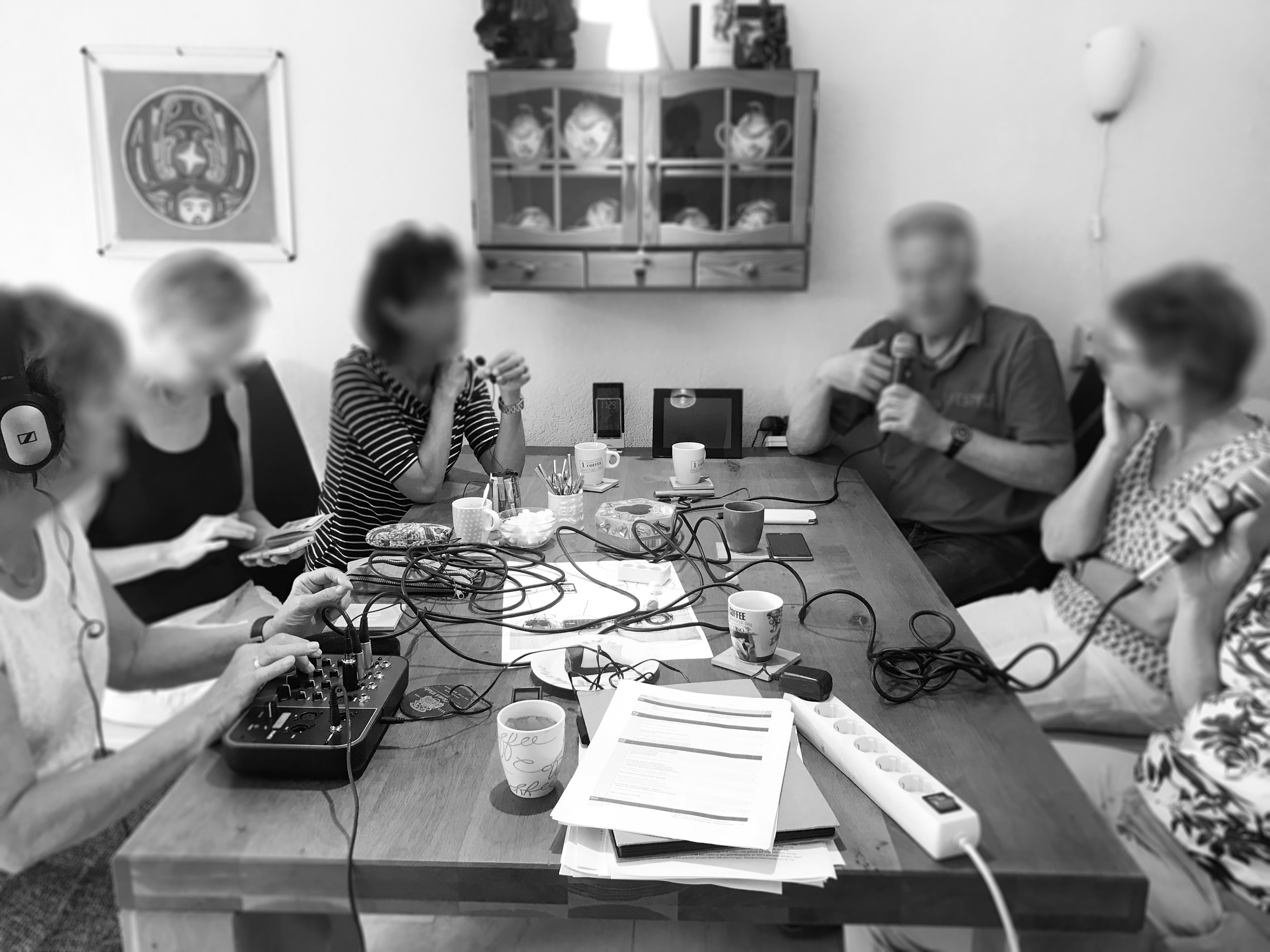 Use-testing / Validation tests
User quotes about their experiences before and after having used my prototype.
The final design proposal is called Micall: a microphone system that can be divided among friends/family. They can each clip-on a mic, their voice is picked up and then sent to the person with Usher's hearing aid / cochlear implant. Each mic is volume-controllable by the person with Usher through an app. Their social involvement is now increased as Micall allows them to follow conversations in noisy and dark contexts like a bar or restaurant.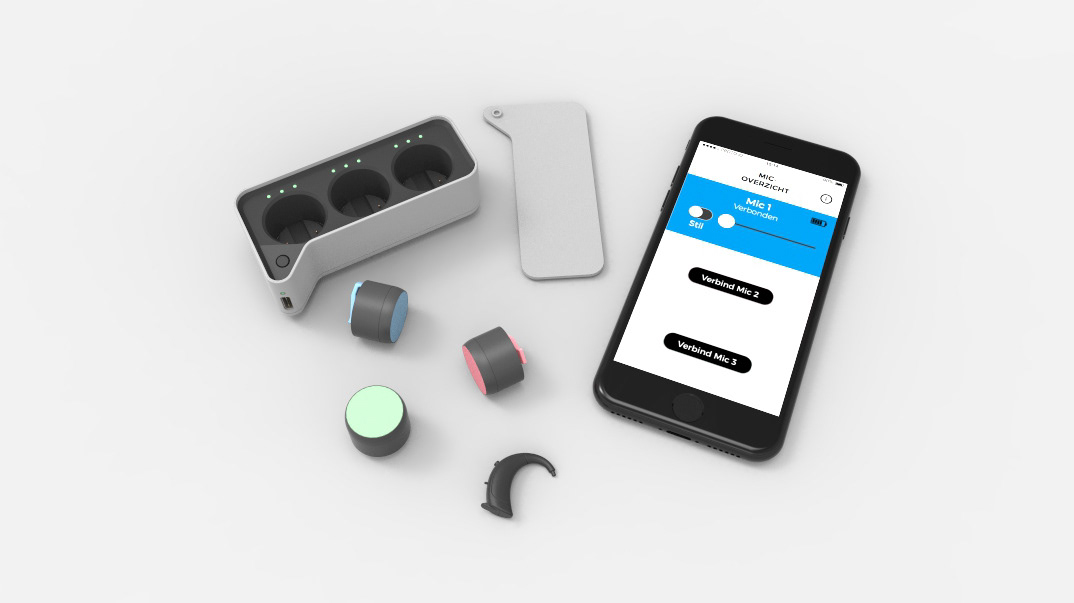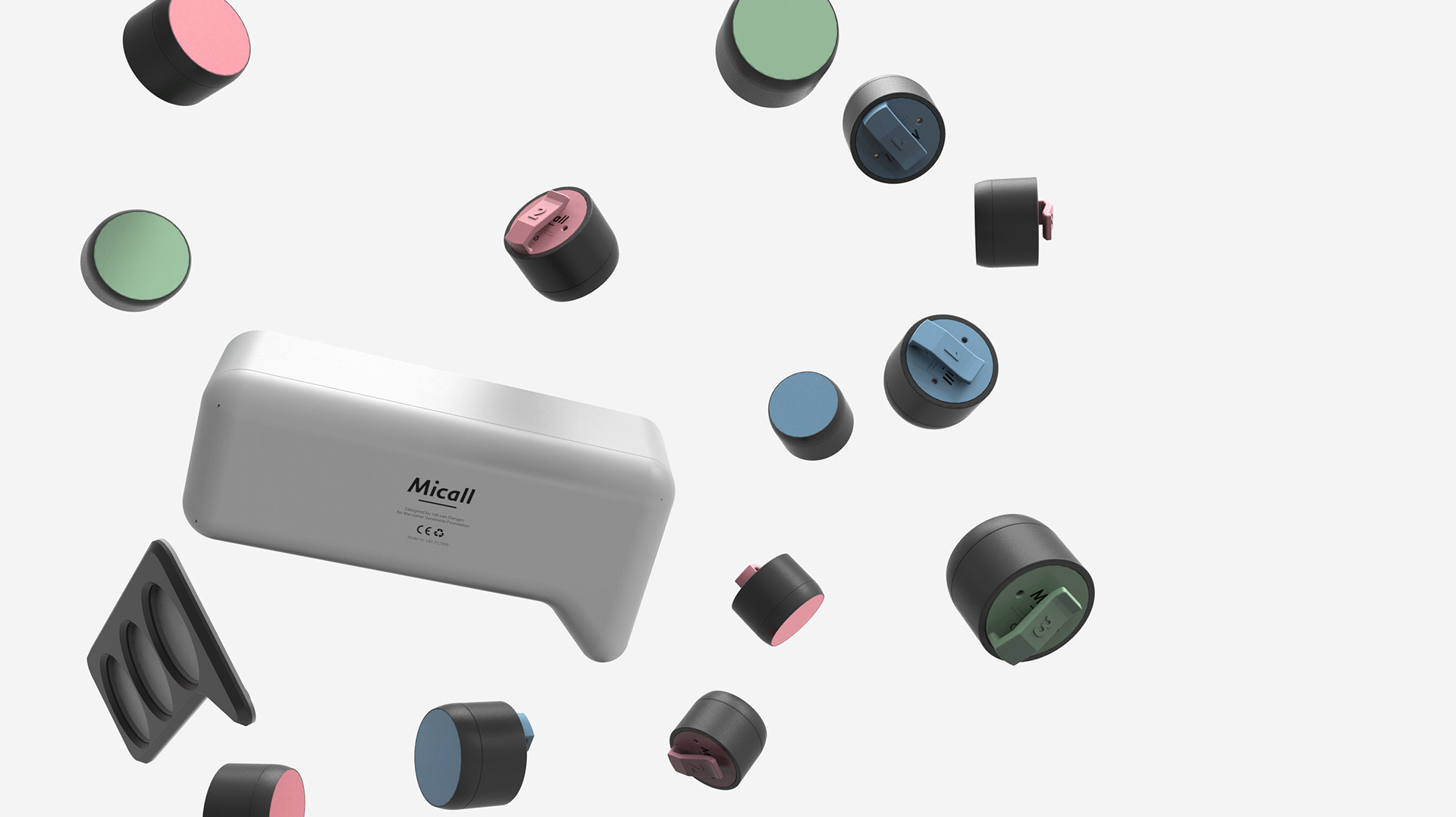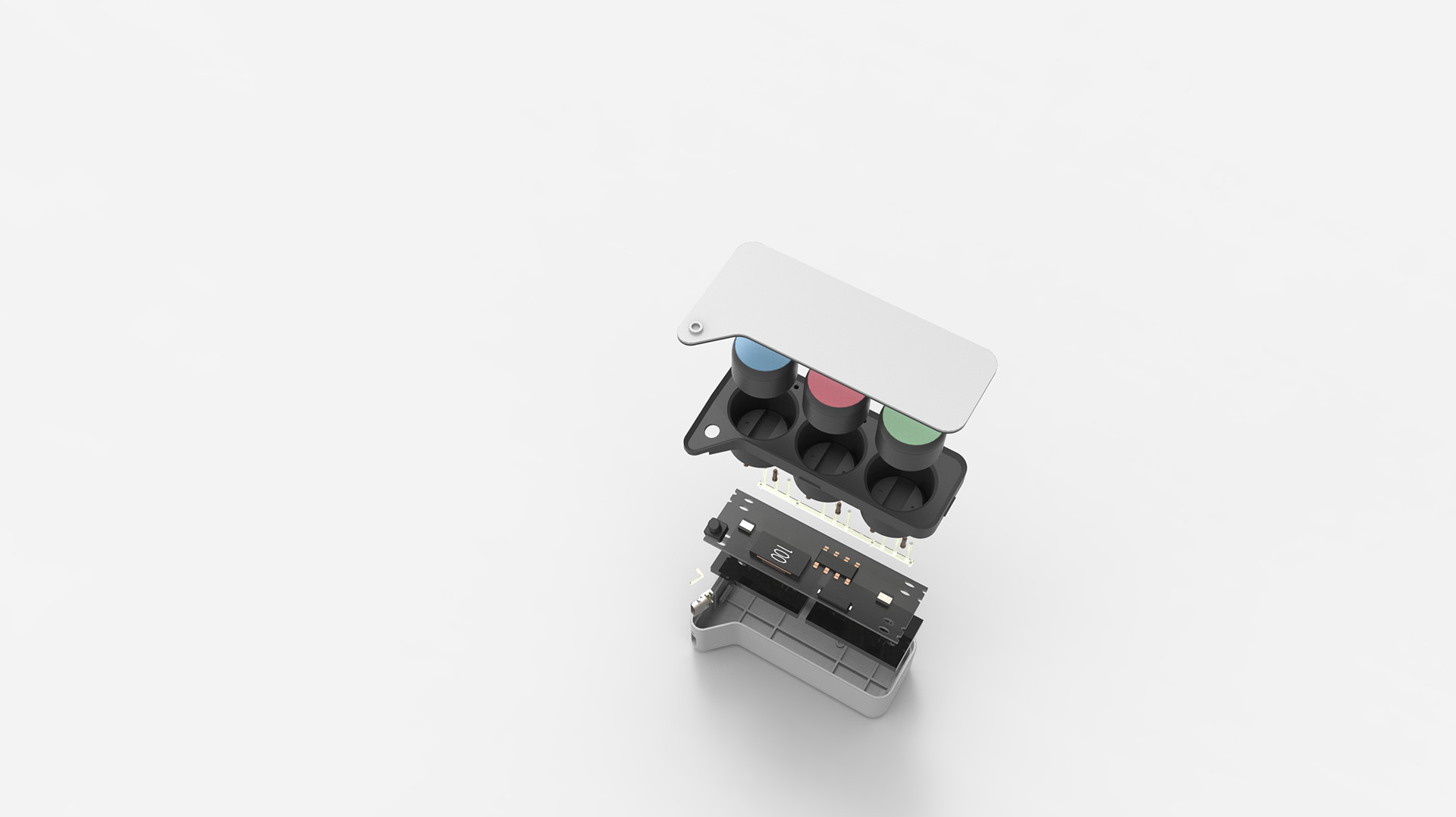 The charger-case for the mics is shaped like a speech bubble, symbolising the communication-themed product. The different mic-colours relate to the colours in the app, increasing convenience of use.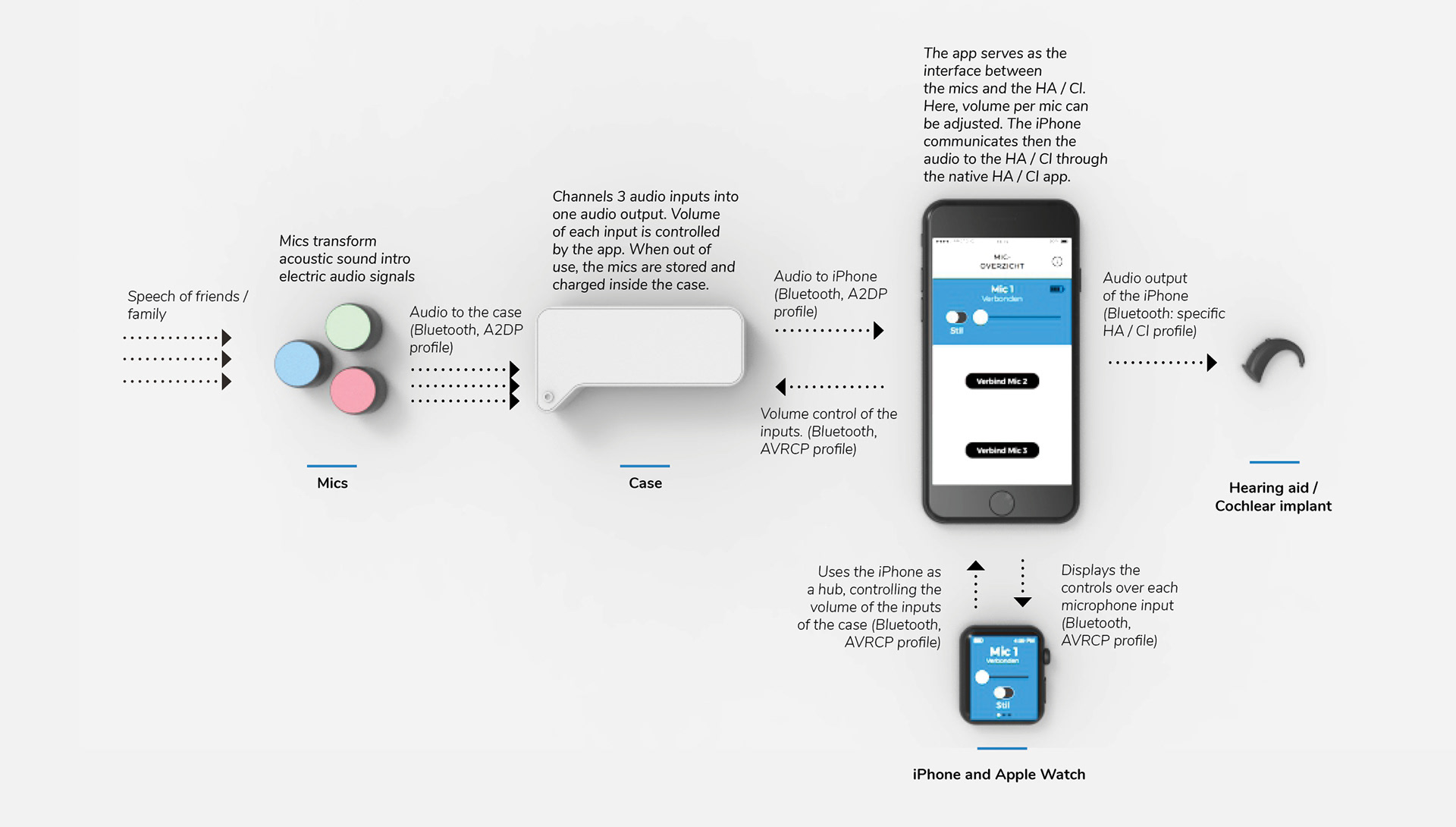 Functional overview of the audio-flow of Micall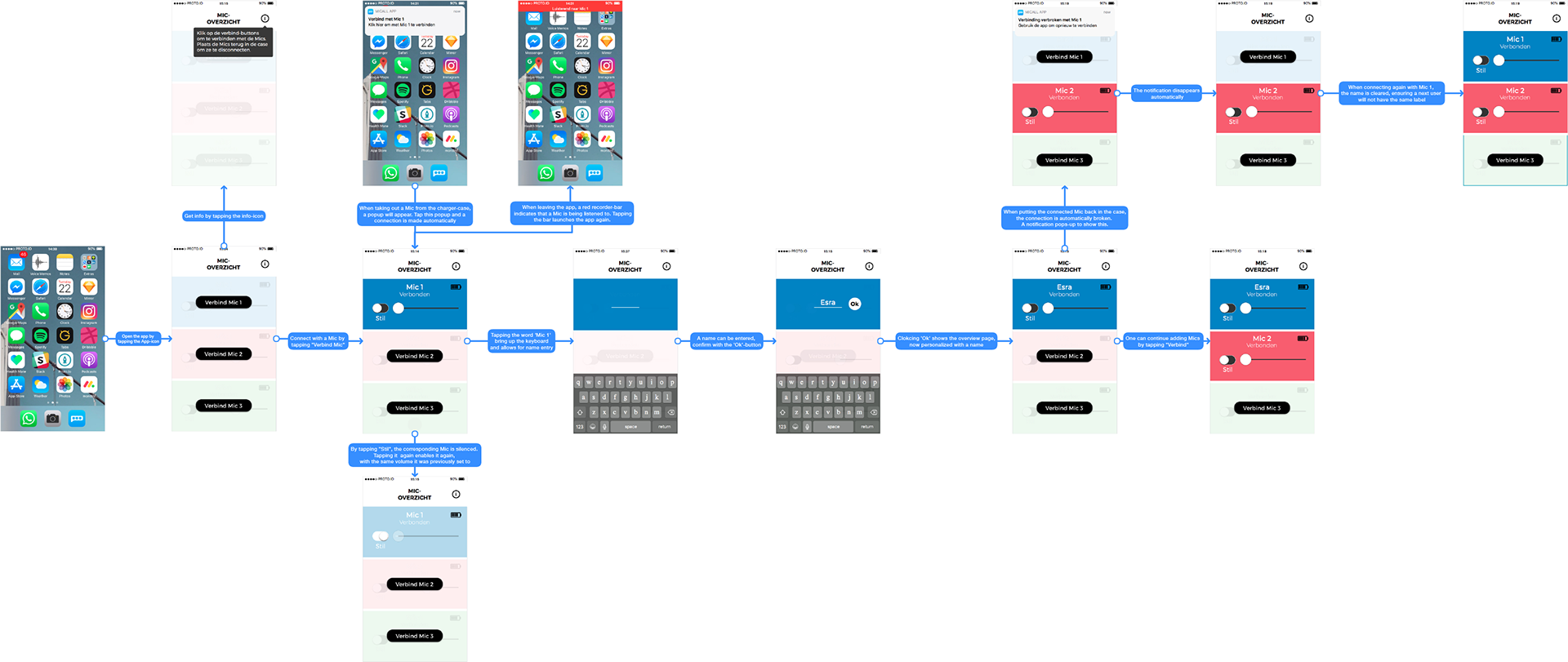 Flow diagram of the corresponding app. There is also a corresponding Apple Watch app
Microphone and charger-case PCB design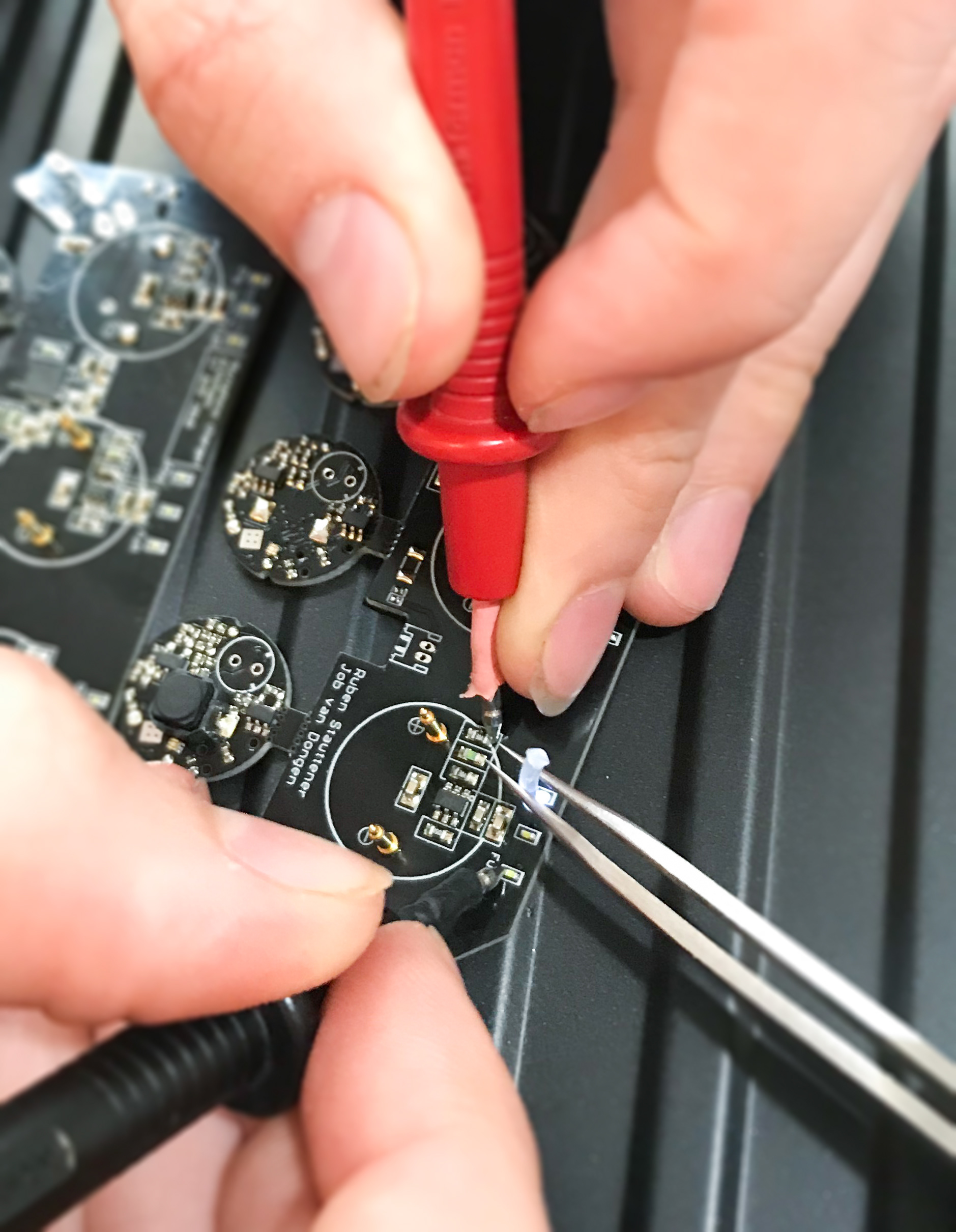 Charger-case & mic manufacturing and assembly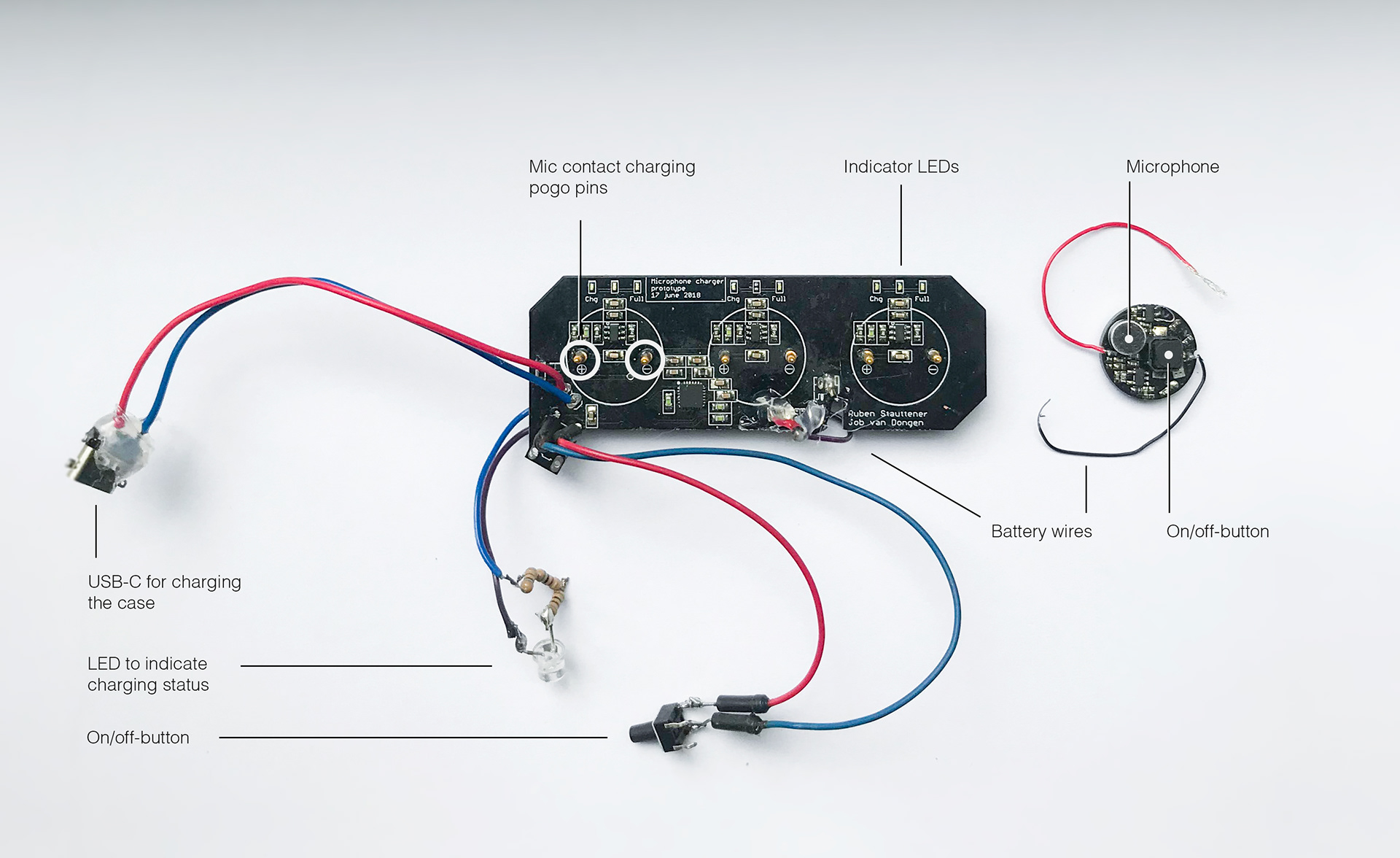 Functional overview of the PCB components
Currently the Usher Syndrome Foundation and me are looking for collaborations with developers, manufacturers and investors to make the product ready for pilot testing, further development and production.
Interested? Shoot me a mail at jobvandongen@gmail.com
Micall has made the following media appearances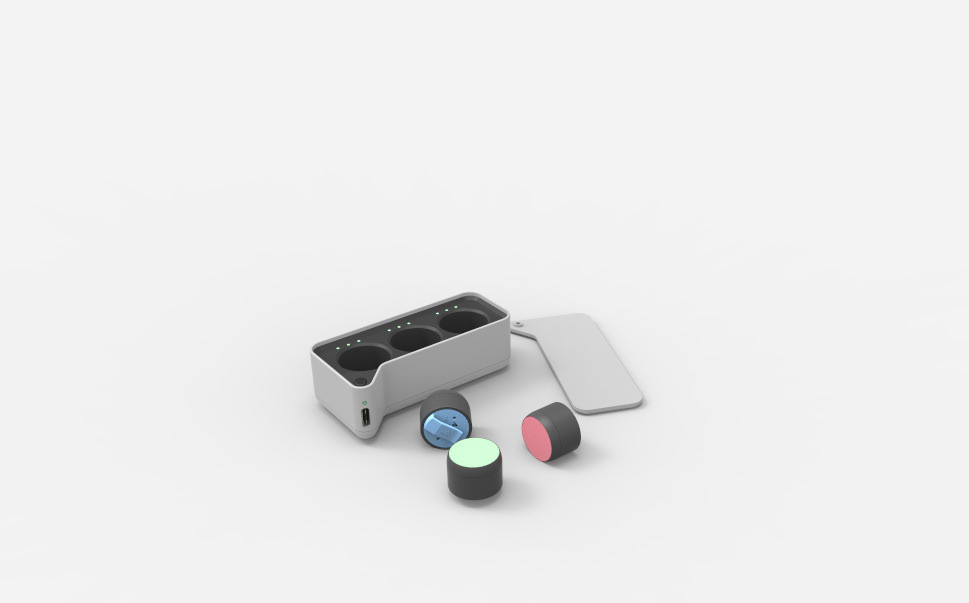 I would like to thank FROLIC studio for their advice and prototyping opportunities. Also, I would like to thank Ruben Stauttener for helping me out with the PCB-design and electronic side of things.