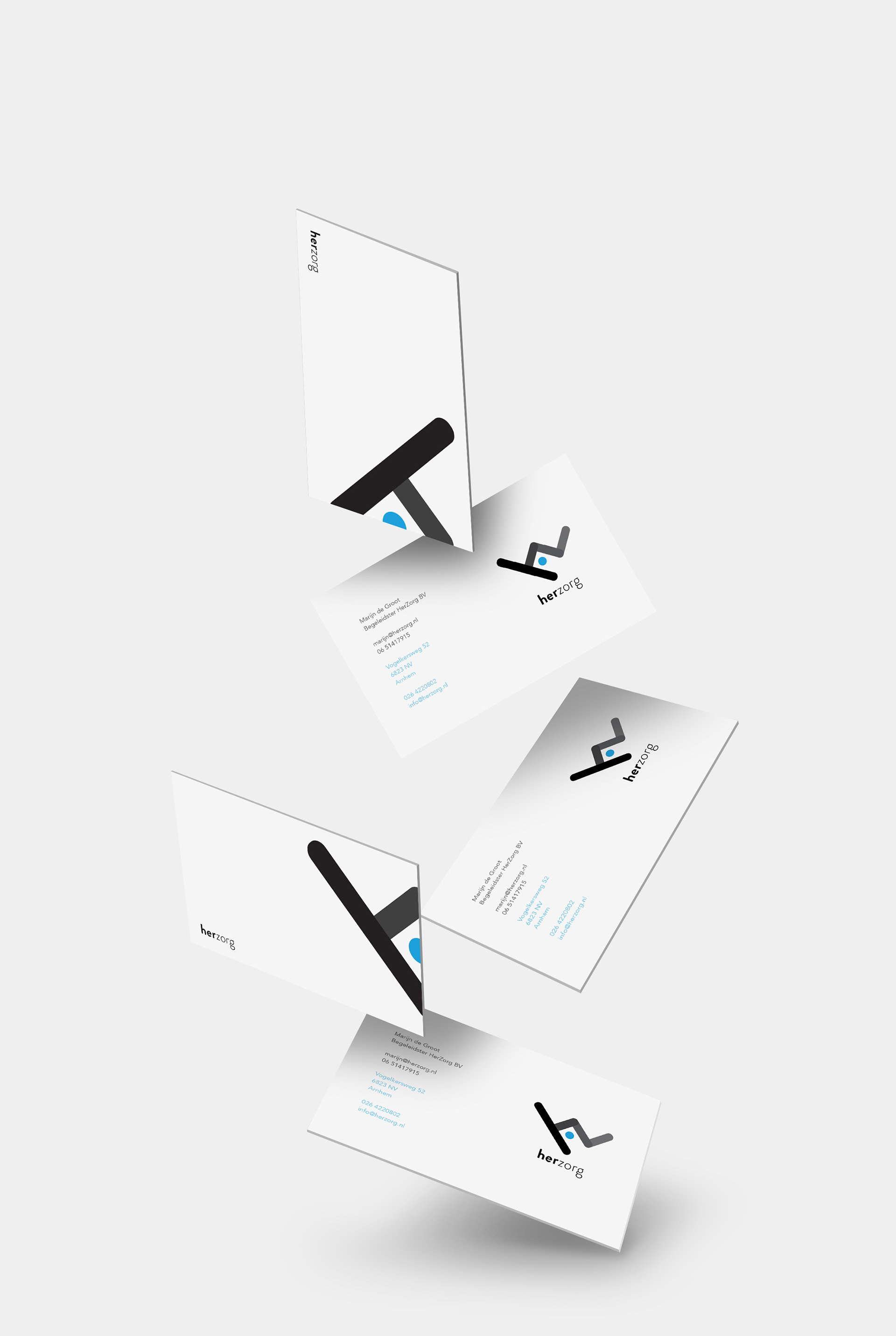 Herzorg is a small healthcare company in the Netherlands. An update to their current corporate identity was requested.

The company values are analysed, which are then translated into sketches. Collages are made and used as inspiration. Sketches are then digitalised and optimised through trial and error in conversation with Herzorg.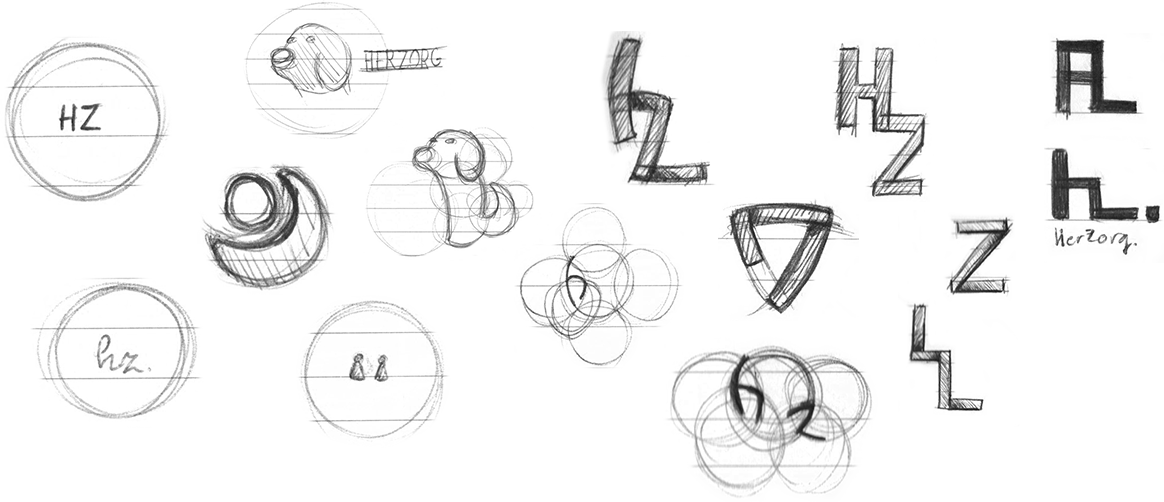 Selection of sketches and digitalisations
The corporate identity includes a new logo, choice of typeface and colors, business cards and corporate paper.